Packt Mein Shop das?
Shop-Relaunch, Fernsehwerbung, Newsletter-Kampagne und immer wieder die eine Frage: Packt mein Shop das? Denn nichts ist ärgerlicher als wenn die Kunden frustriert den Kauf abbrechen. Dieser Talk zeigt wie man realistisch Last simulieren und testen kann, welche Vorüberlegungen notwendig sind und welche Schritte folgen sollten, wenn das Ergebnis eher ernüchternd ist.
Watch online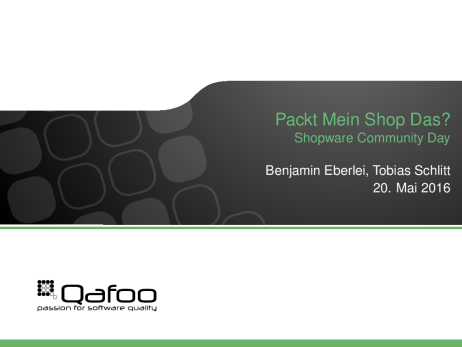 Get us on-site
Wenn sie Load-Tests für Ihre Webseite wünschen können wir Ihnen helfen.
Get Technical Insights With Our Newsletter
Stay up to date with regular new technological insights by subscribing to our newsletter. We will send you articles to improve your developments skills.