Clean Code
Der Quell-Code soll besser wartbar und einfacher erweiterbar werden? Zukünftige Projekte sollen auch direkt so entwickelt werden? "Clean Code" bildet die Basis dafür. Dieser Talk bietet einen Einstieg in die Prinzipien und zeigt wie Clean Code Schritt für Schritt ins Projekt eingeführt werden kann.
Online ansehen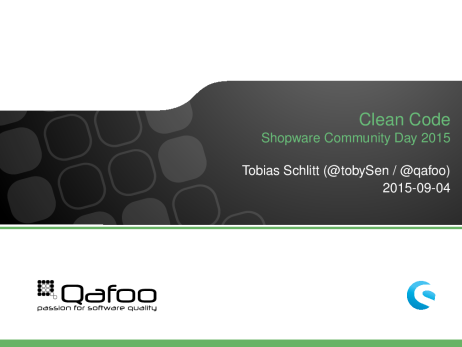 Qafoo buchen
Qafoo unterstützt Dein Team durch Consulting und Training bei der Fragen der Software-Qualität, -Architektur und vielem mehr. Sprich uns einfach an.
Get Technical Insights With Our Newsletter
Stay up to date with regular new technological insights by subscribing to our newsletter. We will send you articles to improve your developments skills.