Writing Testable Code
Automated testing has become a standard in PHP projects, but writing code in a way that it is easily testable is a challenge. In this session you will gain insight into the secret of writing testable code and you'll learn how this relates essentially to good object orientation.
Watch online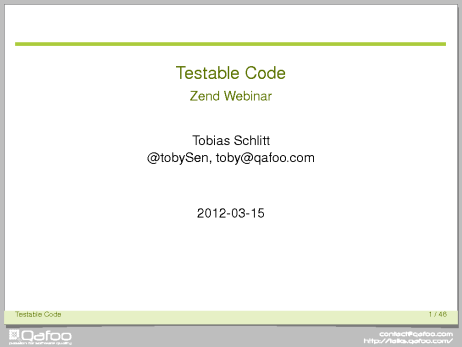 Get Technical Insights With Our Newsletter
Stay up to date with regular new technological insights by subscribing to our newsletter. We will send you articles to improve your developments skills.