Feature Flags with Symfony
Wolltest du schon immer Features in Anwendungen beliebig an- und abschalten? Neue Funktionen nur mit Subgruppen von Benutzern testen? Symfony macht es uns sehr einfach sogenannte Feature Flags zu implementieren, mit Events und DependencyInjection Container. In diesem Talk werden wir uns verschiedene Anforderungen für Feature Flags anschauen und in einer Symfony Anwendung implementieren.
Watch online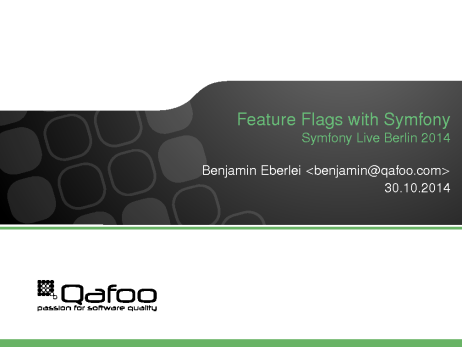 Get us on-site
Need Symfony or Doctrine training?
Get Technical Insights With Our Newsletter
Stay up to date with regular new technological insights by subscribing to our newsletter. We will send you articles to improve your developments skills.