Any to any - Convert your documents!
Not only in the CMS world, converting between different markup formats is an essential but painful task. (X)HTML, DocBook XML, different Wiki markup languages, OpenDocument can be easily converted into each other using the Apache Zeta Document component, which also allows you to generate PDF. This talk will show you the possibilities based on practical examples and will also touch the internals of the component.
Watch online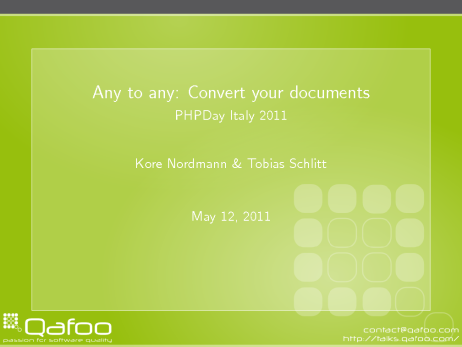 Get Technical Insights With Our Newsletter
Stay up to date with regular new technological insights by subscribing to our newsletter. We will send you articles to improve your developments skills.