A generic PHP application installer
Slides, which provided a base for a discussion on how to design and implement a generic PHP web application installer.
Watch online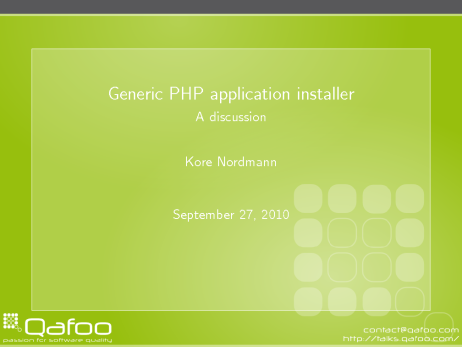 Get Technical Insights With Our Newsletter
Stay up to date with regular new technological insights by subscribing to our newsletter. We will send you articles to improve your developments skills.