Advanced CouchDB
Slides used during an interactive session, where the auditorium could ask about advanced features of CouchDB and those were explained.
Watch online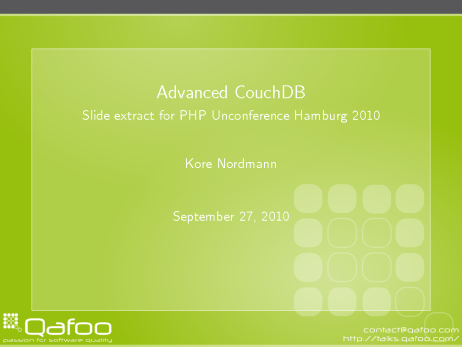 Get Technical Insights With Our Newsletter
Stay up to date with regular new technological insights by subscribing to our newsletter. We will send you articles to improve your developments skills.