Apache Zeta Components
Apache Zeta Components, previously known as eZ Components, is a loosely coupled collection of high quality components for PHP 5 based development. This talk will give you an insight into the project and show you practical examples on some of the many cool components like Mail, for sending and receiving even complex emails easily, and Document, which allows you to convert between various markup formats and to generate PDF.
Watch online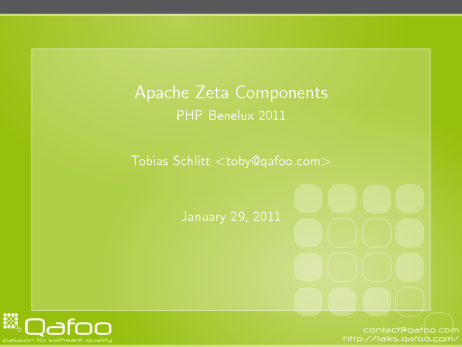 Get Technical Insights With Our Newsletter
Stay up to date with regular new technological insights by subscribing to our newsletter. We will send you articles to improve your developments skills.