10 Golden Rules of Thumb
Doing proper object oriented design and programming of PHP based applications theoretical concepts, this session gives you 10 golden rules of thumb for improving your development. On basis of practical examples, important do's and dont's will be shown.
Watch online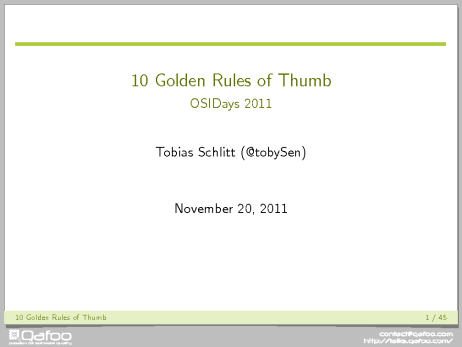 Get Technical Insights With Our Newsletter
Stay up to date with regular new technological insights by subscribing to our newsletter. We will send you articles to improve your developments skills.