Testen State of the Art
Automatisiertes Testen ist zum Standard in der PHP-Welt avanciert. Aber ist Ihre Test-Suite immer noch State of the Art? Nutzen Sie die neuesten Features, Sie, was en vogue ist in der PHP-Testwelt im Jahr 2012.
Watch online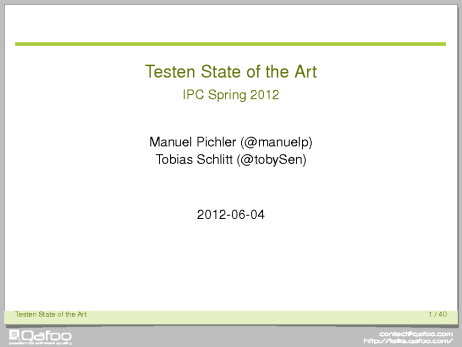 Get Technical Insights With Our Newsletter
Stay up to date with regular new technological insights by subscribing to our newsletter. We will send you articles to improve your developments skills.