Designing multilingual applications
This talk will discuss the various issues arising when developing a multilingual applications and provide solutions from this. This starts with solutions for common translations in templates, but will also cover requirements for multilingual models with all the associated problems, like data formatting and storage of multilingual data.
Watch online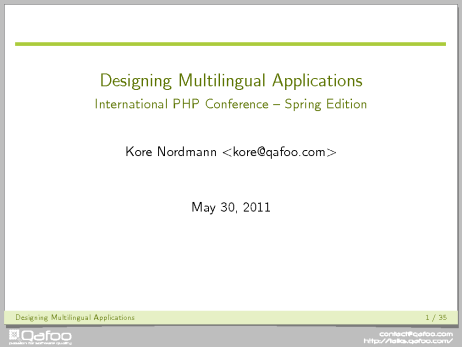 Get Technical Insights With Our Newsletter
Stay up to date with regular new technological insights by subscribing to our newsletter. We will send you articles to improve your developments skills.