Real World REST - Beginners
Part 1 of the "Real World REST" session gives an introduction into modeling RESTful web services. Learn the basics of resources, representation and encoding. See how HTTP and hypertext give you the basis for designing and API and learn how to sensible use its powers. Part 2 of the session will discuss advanced topics.
Watch online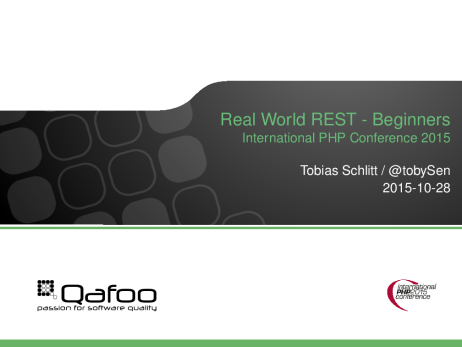 Get us on-site
Avoid common pitfalls and design a awesome REST API from the start supported by a Qafoo expert.
Get Technical Insights With Our Newsletter
Stay up to date with regular new technological insights by subscribing to our newsletter. We will send you articles to improve your developments skills.