Die perfekte Build Pipeline (german)
Wer kennt nicht das Problem? Das Projekt verwendet diverse Tools für Entwicklung, QA, Deployment. Natürlich müssen sie auch auf allen Systemen vorhanden sein, lokal, CI-Server usw. Gleichzeitig werden managementkompatible Auswertungen benötigt, die die Aufwände rechtfertigen. In dieser Session zeigen wir, wie man eine solche Build-Pipeline für PHP- und JS-Projekte mit geringem Aufwand realisiert.
Watch online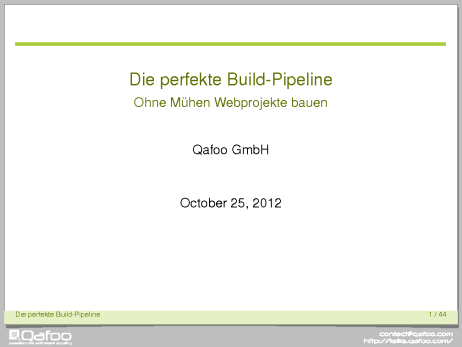 Get Technical Insights With Our Newsletter
Stay up to date with regular new technological insights by subscribing to our newsletter. We will send you articles to improve your developments skills.