Advanced OO patterns
You already know Singleton, Signal/Observer, Factory and friends. But, which object oriented techniques are en vogue in the PHP world and how can you seize their power? This talk gives you an overview on Dependency Injection, Data Mapper and other OO patterns the PHP world talks about right know, using practical code examples.
Watch online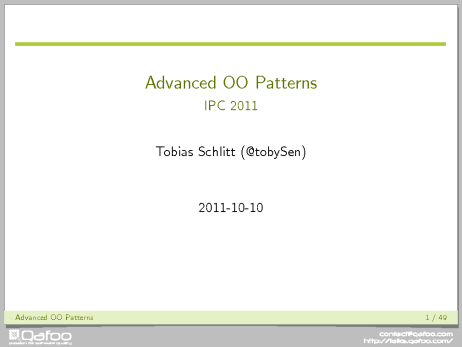 Get Technical Insights With Our Newsletter
Stay up to date with regular new technological insights by subscribing to our newsletter. We will send you articles to improve your developments skills.