From eZ to Zeta Components
Since June 2010 eZ Components are incubated for becoming a project of the Apache Software Foundation under their new name Zeta Components. How did that come? What about the future of the project? And what about eZ? Legal aspects? Can I still venture to use this stuff? Who is now maintaining? And wow can I get involved? These are just some of the questions to be answered in this session.
Watch online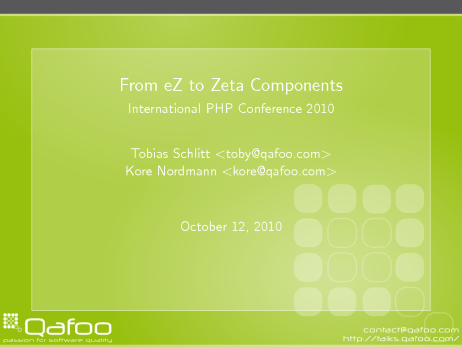 Get Technical Insights With Our Newsletter
Stay up to date with regular new technological insights by subscribing to our newsletter. We will send you articles to improve your developments skills.