Automating Architecture Constraint Checks
Static code analysis has proven to guard coding style, code complexity and other means of a source code basis. But can we apply similar approaches to guard architecture level decisions and constraints in our project? This talk presents our approach to this challenge in a pragmatical way and discusses the pitfals and drawbacks we experienced.
Watch online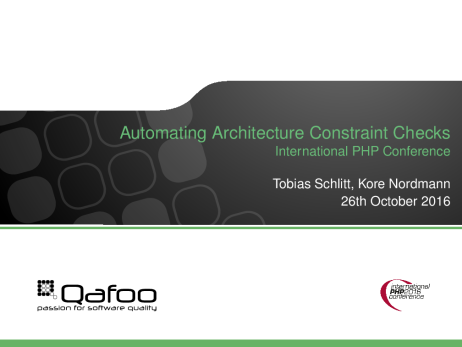 Get us on-site
Qafoo experts know all best practices for automated quality assurance in PHP projects and can assist you to find the right mix. Don't hesitate to contact use about a workshop for your team.
Get Technical Insights With Our Newsletter
Stay up to date with regular new technological insights by subscribing to our newsletter. We will send you articles to improve your developments skills.