Apache Zeta Components
The high quality collection of PHP 5 components, formerly known as eZ Components, found a new home in the Apache Software Foundation. This interactive session will give you an overview on the state of the project and show you many of the cool components. See how to easily send and receive mail, how to integrate WebDAV in your app or how to render nice charts. You as the audience decide on the components to be shown.
Watch online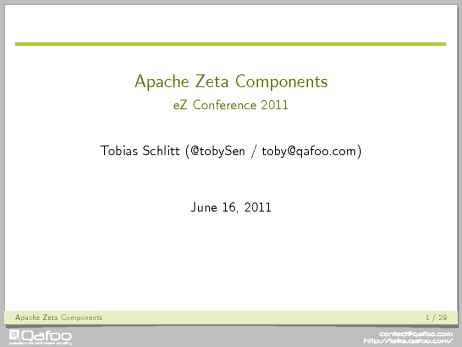 Get Technical Insights With Our Newsletter
Stay up to date with regular new technological insights by subscribing to our newsletter. We will send you articles to improve your developments skills.