Immer am Optimum, Continuous Performance
Wie überprüfen Sie, ob Ihre Webapplikation die gewünschten Leistungsanforderungen selbst bei komplexen Nutzerinteraktionen erfüllt? Es gibt eine Welt jenseits Apache Bench und Siege: JMeter kann Nutzerinteraktionen simulieren, komplexe Cluster-Setups profilen und einfach in ein bestehendes Continuous Integration Setup integriert werden. Wir zeigen, wie JMeter verwendet werden kann um die Performance einer Anwendung kontinuierlich zu überwachen.
Watch online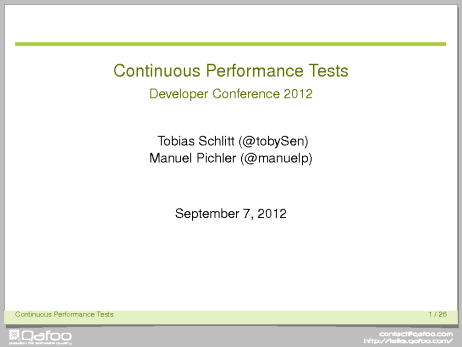 Get Technical Insights With Our Newsletter
Stay up to date with regular new technological insights by subscribing to our newsletter. We will send you articles to improve your developments skills.