Connecting web and desktop: WebDAV
Although browser apps replace more and more desktop application, a tight integration of both is often desirable, not only when it comes to data manegement. The HTTP based WebDAV protocol allows you to integrate your web applications with users favorized desktop environment. This talk gives you an introduction to WebDAV, its beauty & pitfalls and shows you how to integrate it easily into your applications.
Watch online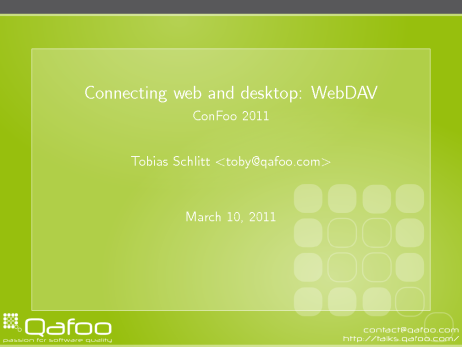 Get Technical Insights With Our Newsletter
Stay up to date with regular new technological insights by subscribing to our newsletter. We will send you articles to improve your developments skills.